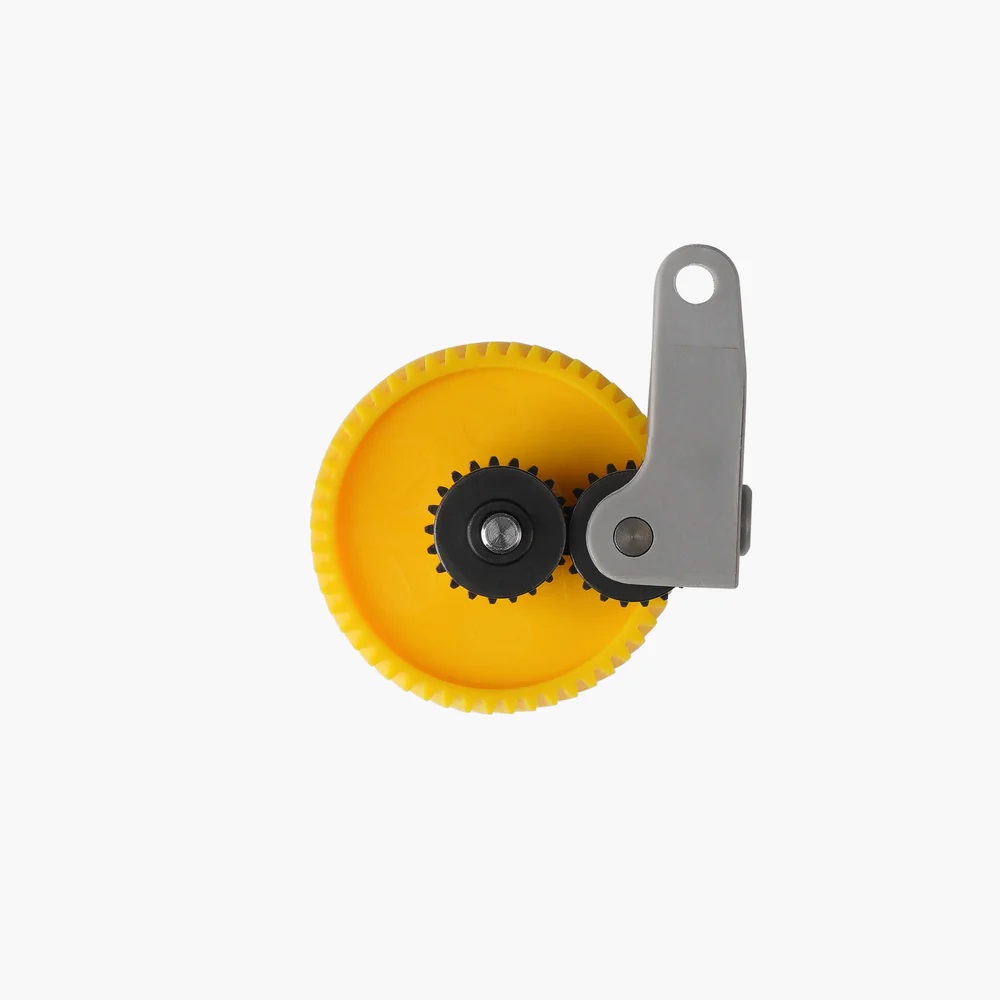 Bambu Lab X1 / P1P Hardened Steel Extruder Gear Assembly
Kindly note Bambu Lab spare parts are exclusively available for X1C and P1S models acquired through authorized resellers. When completing your purchase, kindly ensure you provide the Bambu Lab serial number at checkout.
The hardened steel extruder gear assembly is an internal component of the hardened steel extruder unit. It comprises a driven gear and an active gear that work together to feed filament into the hotend.
Built with heavy-duty materials, the extruder gear assembly is designed for long-lasting performance. However, if abrasion or clogging occurs due to extended use, the extruder gear assembly can be easily replaced.
Thanks to its hardened steel gears, the extruder unit is capable of printing with tough engineering filaments like carbon fiber nylon and glass fiber nylon.
*The P1P stainless steel extruder can be upgraded to a hardened steel extruder by just replacing the extruder gear assembly.
Installation:
For installation instructions, refer to the Bambu Lab Wiki for guidance on replacing the hardened steel extruder gear.
In the Box:
Hardened Steel Extruder Gear Assembly
Compatibility:
Compatible with X1 Series and P1 Series 3D printers.
Product Specifications:
Reduction Ratio: 9 : 53
Materials: Plastic, Metal
Supported Filament Diameter: 1.75 mm
Packaging Size: 60 x 60 x 30 mm
Supported Filaments: PET-CF, PAHT-CF, PA6-CF, PLA-CF, PETG-CF, PLA, PETG, ABS, ASA, PC, TPU
Packaging Weight: 50 g