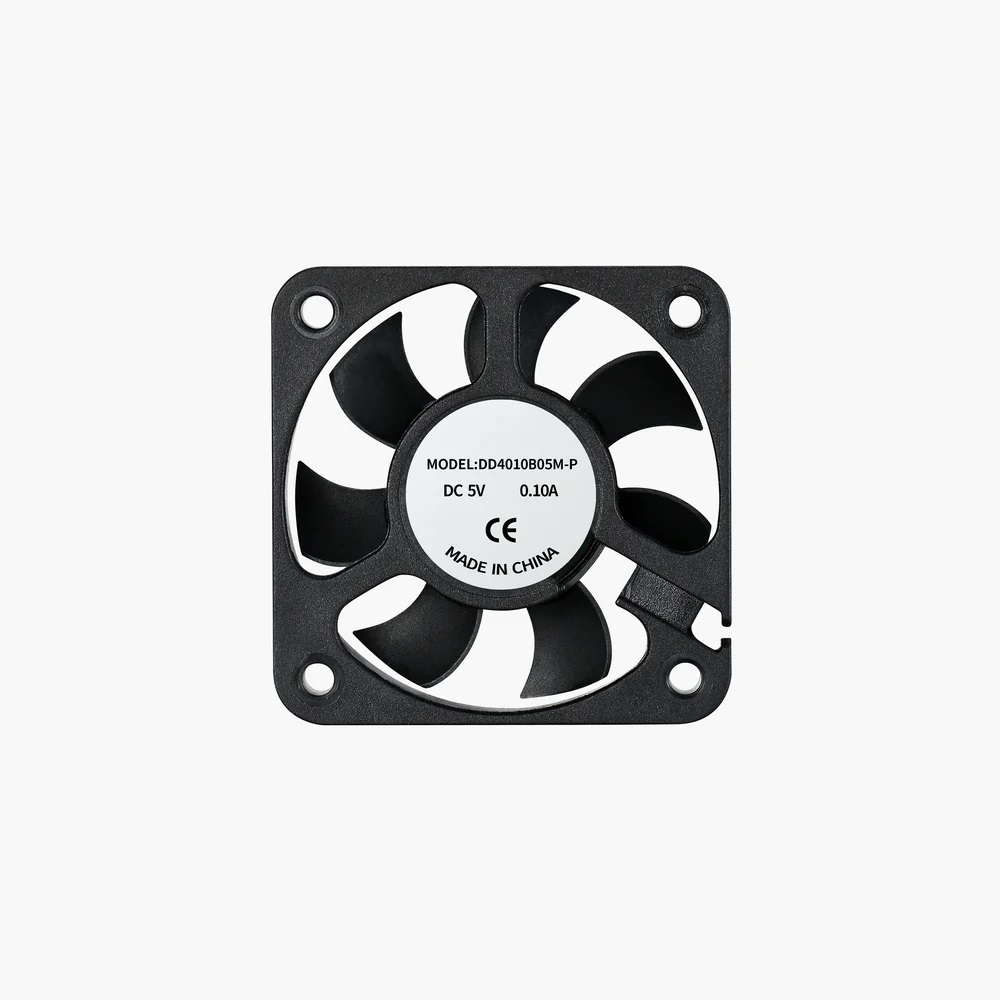 Bambu Lab X1 Control Board Fan
Kindly note Bambu Lab spare parts are exclusively available for X1C and P1S models acquired through authorized resellers. When completing your purchase, kindly ensure you provide the Bambu Lab serial number at checkout.
The control board fan is used to cool the control board to prevent the control board from overheating and shutting down. The control board fan cannot be manually controlled, and the printer automatically adjusts the speed.
Installation:
For X1 Series: Bambu Lab Wiki
For P1P (Enclosure): Bambu Lab Wiki
In the Box:
Compatibility:
Product Specifications:
Voltage / Operation Voltage: 5 V / 4 V~6 V
Materials: Plastic, Metal, Rubber
Rated Speed: 4000 rpm/min
Packaging Size: 60x60x30 mm
Max Air Flow: 3.68 CFM
Packaging Weight: 24 g
Expected Life: 20000 hours at 40℃
Color: Black