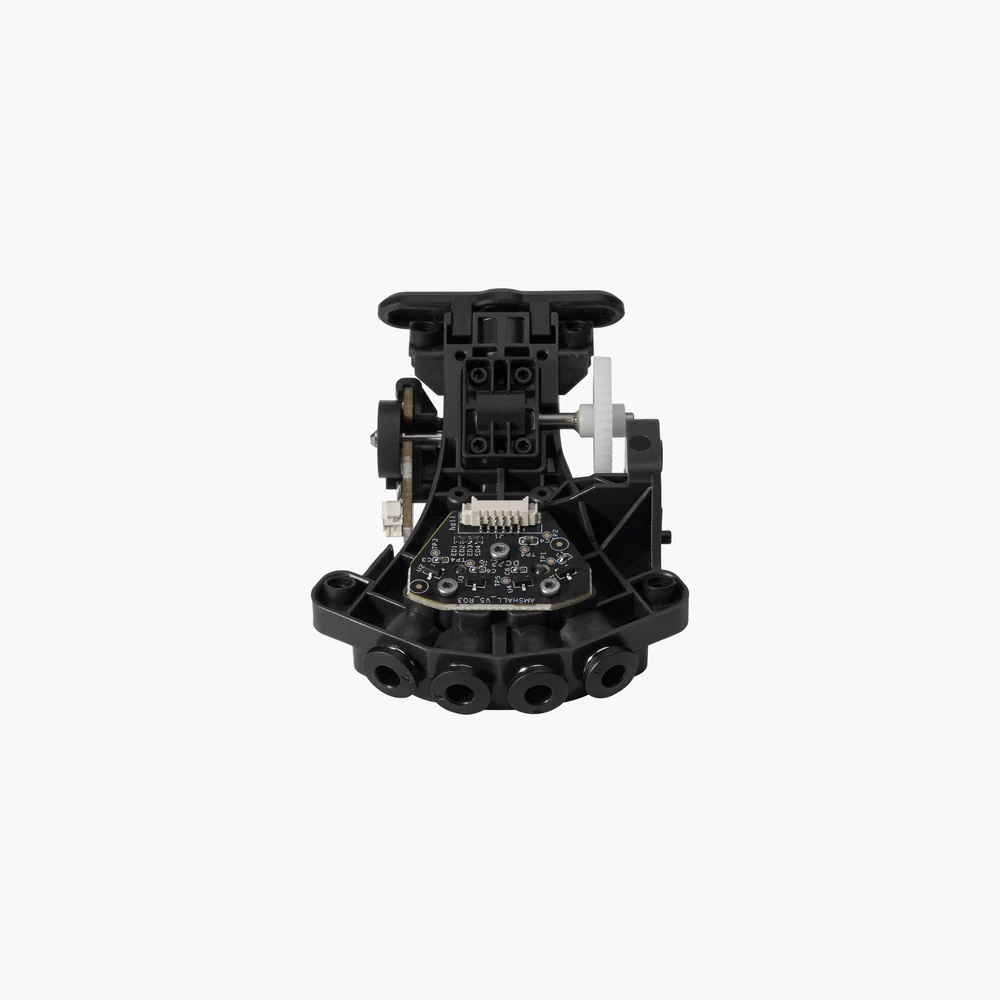 Bambu Lab X1 / P1P AMS Internal Hub Unit
Kindly note Bambu Lab spare parts are exclusively available for X1C and P1S models acquired through authorized resellers. When completing your purchase, kindly ensure you provide the Bambu Lab serial number at checkout.
The AMS Internal Hub Unit is specially designed for Bambu AMS. The AMS internal hub unit is used to select particular filaments in AMS and convey filaments from AMS to the printer. It also has the functions of speed measurement (filament conveyance) and filament detection.
Installation:
Learn more about the replacement of AMS internal hub unit on Bambu Lab Wiki.
Please keep all the screws from your original AMS internal hub unit for replacement.
In the Box:
Compatibility:
Product Specifications:
Materials: Plastic, Metal, Rubber
Packaging Size: 140x105x50 mm
Color: Black
Packaging Weight: 90 g