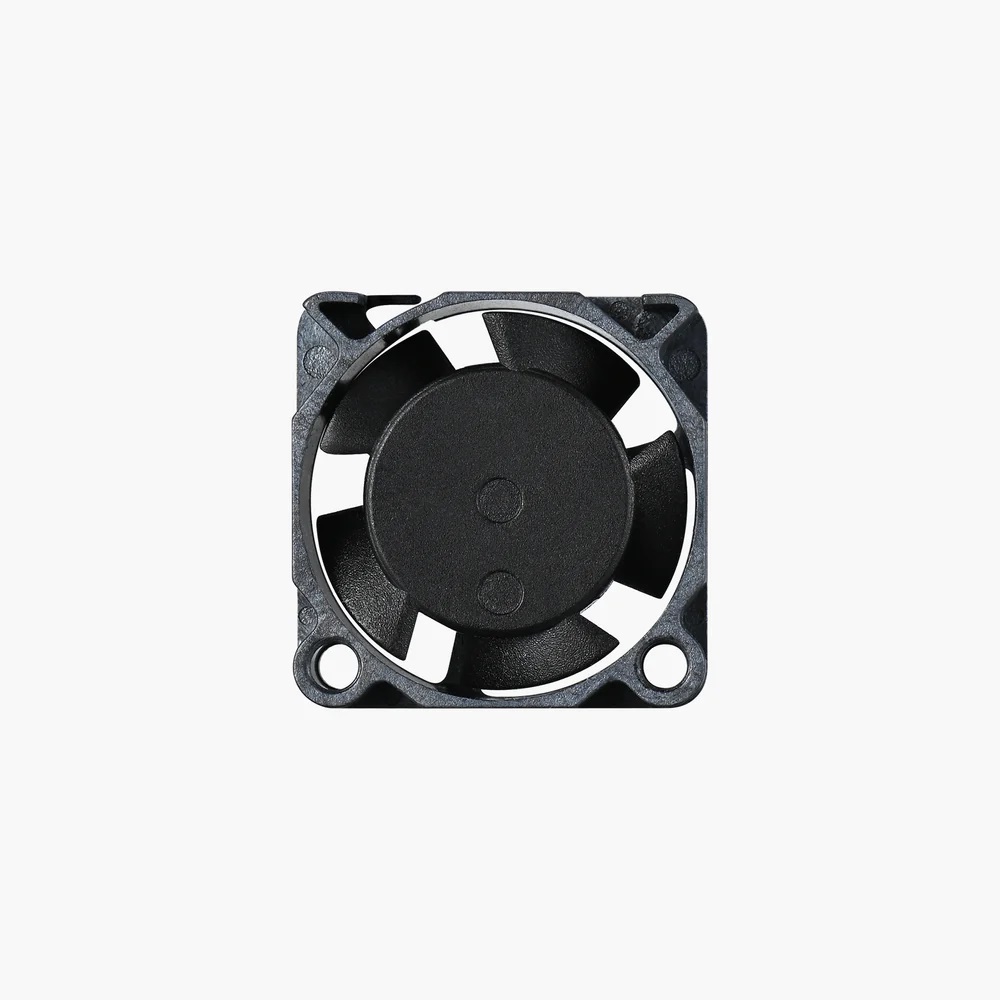 Bambu Lab P1P Cooling Fan for Hotend
Please be advised that Bambu Lab spare parts are exclusively available for X1C and P1S models acquired through authorized resellers. When completing your purchase, kindly ensure you provide the Bambu Lab serial number at checkout.
The Cooling Fan for Hotend is used to cool and reduce the temperature of the ceramic heater.

The cooling fan for hotend has an auto-shutoff function while being locked at rated voltage for 1-3 seconds. The circuit attempts to restart in 2 to 6 seconds. There is no damage after 72 hours of locking.
The cooling fan is a high-speed rotating part, so do not touch it while it is running.
Installation:
Detailed instructions for replacing the cooling fan for the hotend on the P1P can be found on the Bambu Lab Wiki.
In the Box:
Cooling Fan for Hotend - P1 Series
Compatibility:
Product Specifications:
Voltage / Operation Voltage: 5 V / 3 V~6 V
Materials: Plastic, Metal
Rated Speed: 15500 rpm/min
Packaging Size: 60x60x30 mm
Max Air Flow: 2.96 CFM
Packaging Weight: 24 g
Expected Life: 50000 hours at 40℃
Color: Black