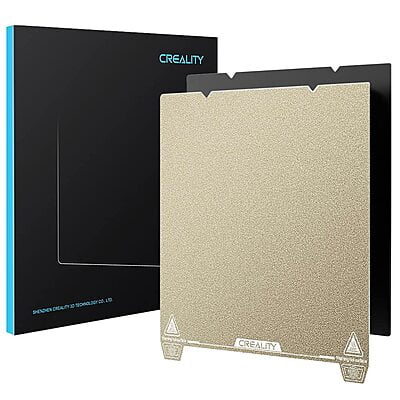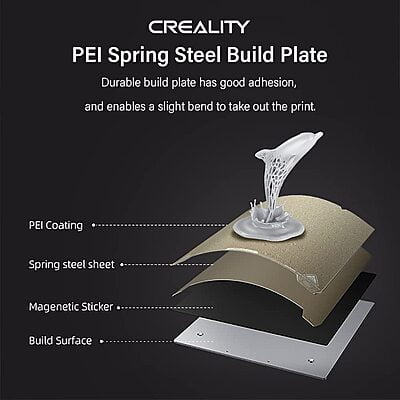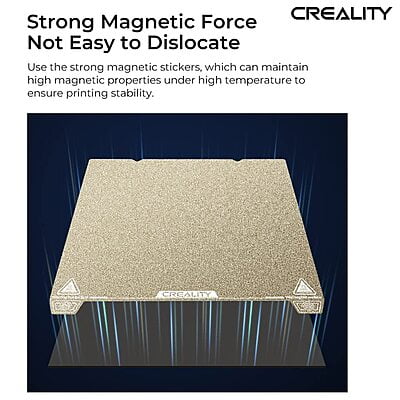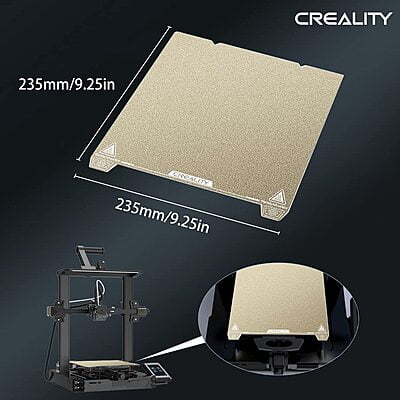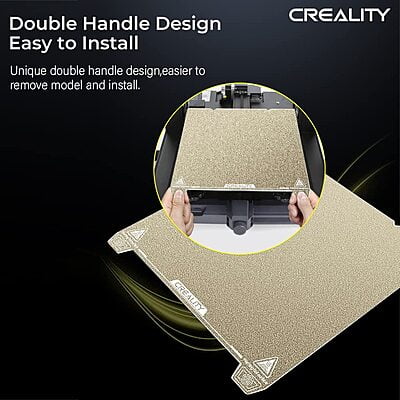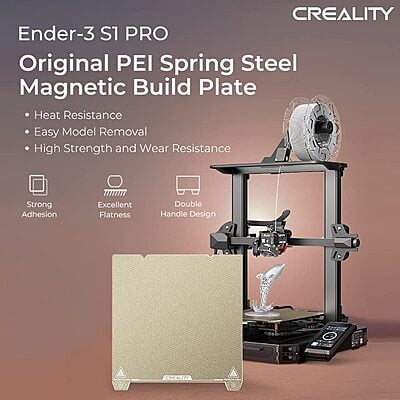 Creality PEI Platform S1 Pro
Upgrade your 3D printing with the Creality PEI Platform S1 Pro. Made from high-quality spring steel, it offers durability and flexibility without warping. This 235x235mm platform is compatible with various filaments, ensuring excellent adhesion and easy print removal. Elevate your printing experience with this hassle-free solution.
Flexible spring steel print build plate
PEI magnetic build surface
Removable print bed
Compatible with Ender 3 S1 Pro, Ender 3 V2, Ender 3 Pro, Ender 5, Ender 5 Pro
Print bed size: 235x235mm
Works well with PLA, PETG, ABS, and other filaments
Frosted texture surface for great adhesion
No need for tapes or glues for print bed preparation
Effortless print removal with a simple flexing motion
High-quality spring steel construction ensures flexibility without kinking or warping
Convenient installation with the positioning hole design for the PEI Sheet
Suitable for Ender 3 S1, CP-01, CR-20, CR20 Pro, Ender 3 S1 Pro, and other 3D printers with the same-sized beds.