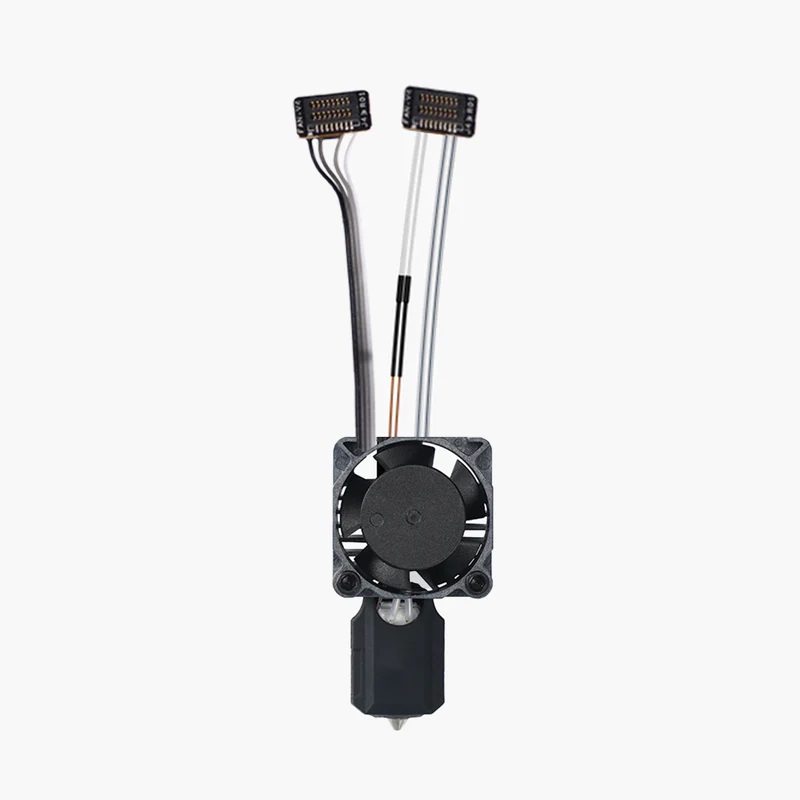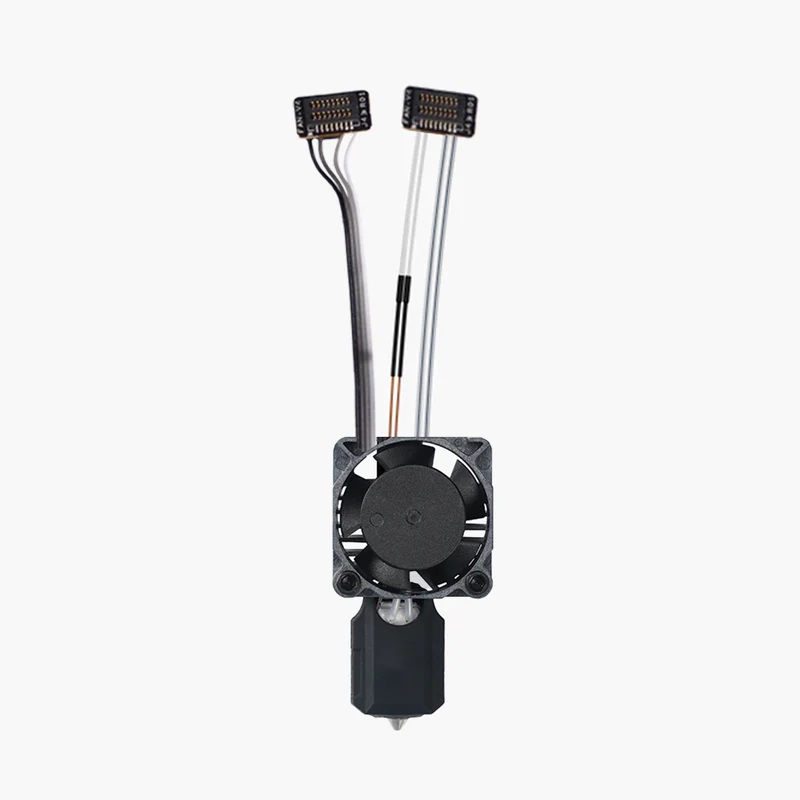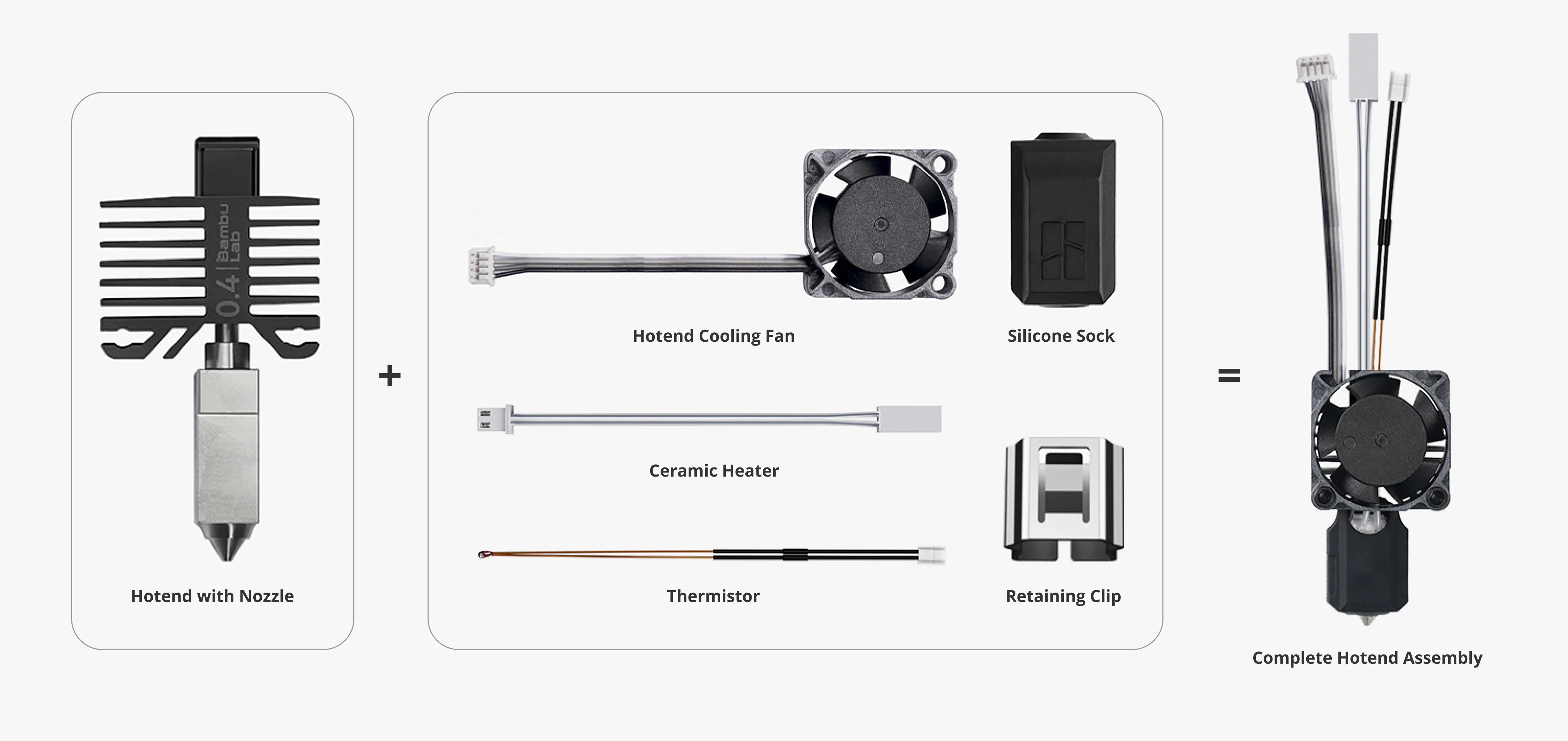 Bambu Lab Complete Hotend Assembly
Kindly note Bambu Lab spare parts are exclusively available for X1C and P1S models acquired through authorized resellers. When completing your purchase, kindly ensure you provide the Bambu Lab serial number at checkout.
Experience faster 3D printing with the Bambu Lab X1 / P1P Hotend featuring both a hardened steel and a stainless steel nozzle. This versatile hotend is designed to provide you with the flexibility to tackle various printing tasks.
The included 0.4mm hardened steel nozzle is widely recognized as the standard diameter for modern 3D printers, offering an excellent balance between print quality and speed. It's the nozzle size of choice for both the Bambu Lab X1 Series and P1 Series 3D printers.
Note:
Filaments containing carbon fiber, glass fiber, metal, or other inorganic particles can lead to clogging issues with a 0.2mm nozzle.
For these challenging filaments, we highly recommend using the included 0.6mm stainless steel nozzle to minimize the risk of clogs and abrasion.
Bambu PLA-CF and Bambu PETG-CF have been rigorously tested and proven to perform exceptionally well with a hardened steel 0.4mm nozzle, ensuring both quality and reliability.
Detailed instructions for replacing the hotend with a nozzle can be found on the Bambu Lab Wiki.
Upgrade to the 0.6mm or 0.8mm nozzle for faster print speeds. The larger diameter allows for a higher extrusion rate, resulting in quicker 3D printing while maintaining impressive quality. Elevate your printing capabilities with the Bambu Lab X1 / P1P Hotend, equipped with both a hardened steel and a stainless steel nozzle.
In the Box:
Complete Hotend with Nozzle
M3-14 Step Screws (2 screws)
Compatibility:
Compatible with X1 Series

Compatible with

P1 Series.
Product Specifications:
Maximum Printing Temperature: 300 ℃
Length: 47.3 mm
Packaging Weight: 40 g
Packaging Size: 190 x 70 x 50 mm