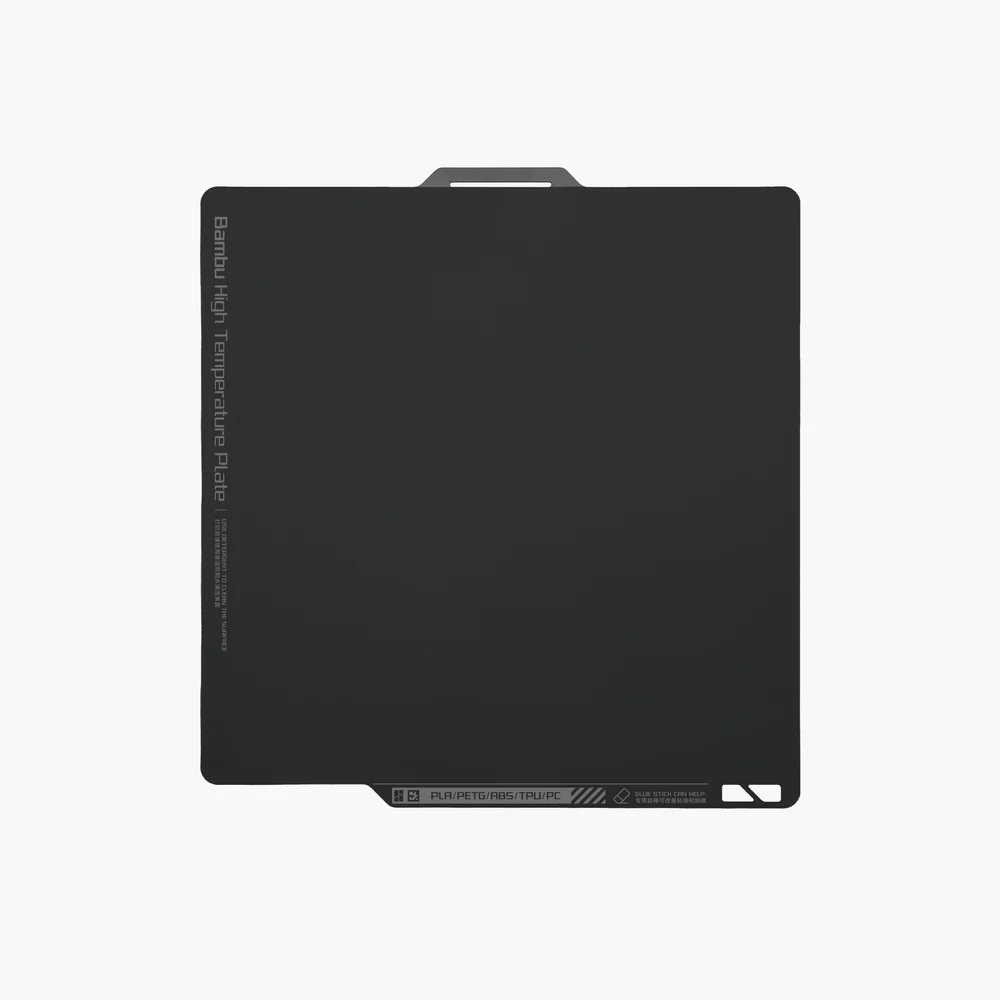 Bambu Lab X1 / P1P High Temperature Plate
Kindly note Bambu Lab spare parts are exclusively available for X1C and P1S models acquired through authorized resellers. When completing your purchase, kindly ensure you provide the Bambu Lab serial number at checkout.
High-Temp Smooth PEI Plate in sleek Black, designed for 3D printing excellence. Crafted from Smooth PEI sheet, flexible 0.4 mm spring steel, and featuring an ultra-thin 0.03 mm high-temp plate sticker, this plate offers impressive temperature resistance up to 120℃ and a spacious print area of 256 x 256 mm. Its compact packaging, measuring 290 x 290 x 4 mm and weighing 450 g, ensures convenience. While minor appearance variations and the removal of exposed metal areas are cosmetic and don't affect performance, regular cleaning and using Bambu Lab official glue are recommended for optimal results. This consumable item is backed by a warranty that covers defects, not cosmetic damage.
Material: Smooth PEI sheet + Spring steel + Engineering Coating
Surface temperature resistance: Up to 120℃
Flexible spring steel thickness: 0.4 mm
High-temp Plate sticker thickness: 0.03 mm
Usable print size: 256 x 256 mm
Package size: 290 x 290 x 4 mm
Package weight: 450 g
Color: Black
Considerations:
Variations in appearance and the removal of exposed metal areas are minor optimizations and don't affect functionality.
Clean the nozzle in the special wiping area before auto-leveling; wear over time is normal and doesn't impact print quality.
Use Bambu Lab official glue; third-party glue may cause damage.
Clean the print surface regularly with dish soap and hot water or IPA for best performance.
Wait a few minutes before removing prints to prevent damage and extend product lifespan.
High-temp smooth PEI plate is consumable, warranty covers defects, not cosmetic damage.