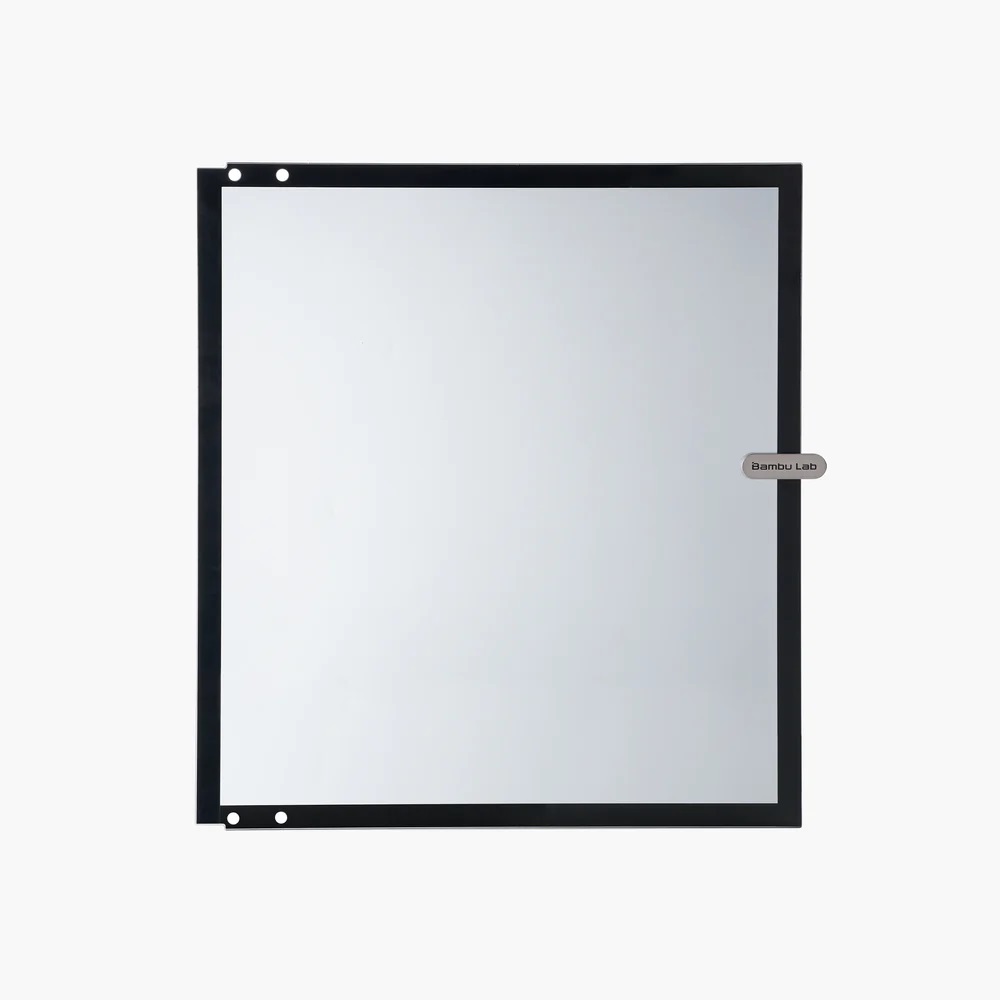 Bambu Lab X1 Front Glass Door
Kindly note Bambu Lab spare parts are exclusively available for X1C and P1S models acquired through authorized resellers. When completing your purchase, kindly ensure you provide the Bambu Lab serial number at checkout.
The purpose of the front glass door is to keep the inside of the printer closed, thus providing protection for the printing process while also insulating the enclosure for high-temperature printing.
Installation:
To install a front glass door on the P1S and X1C, refer to the related Bambu Lab Wiki links for guidance. For the P1P, you'll need to use the front door mounting kit and replace the P1S front cover to fill the gap.
Compatibility:
X1 Series and P1S
Product Specification:
Materials: Glass
Package Weight: 1.4 kg
Package Size: 40037035 mm
Color: Gray transparent