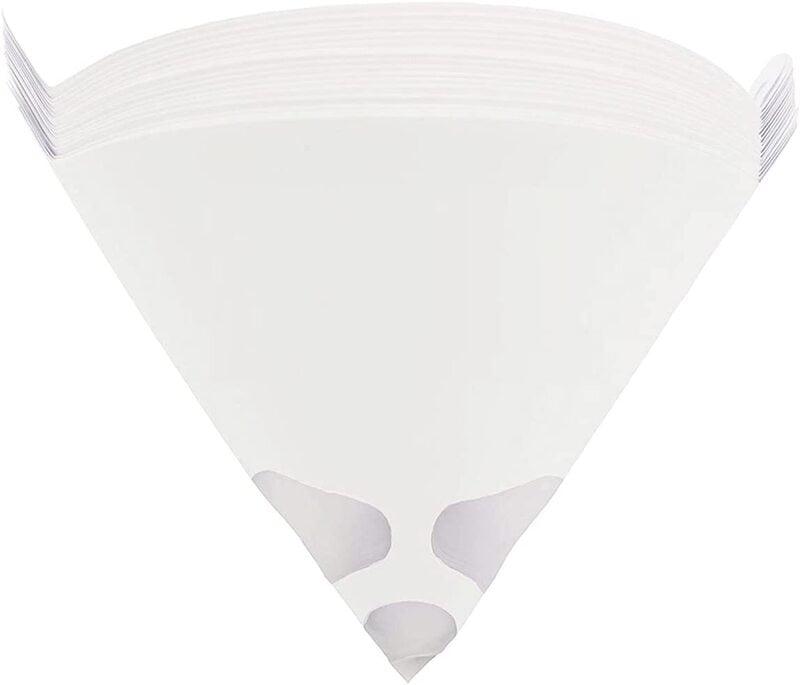 Resin Filter: 250 pcs
The Resin Filter set is a valuable addition to your resin 3D printing toolkit, offering 250 filters for efficient resin filtration. These filters are essential when transferring resin from the 3D printer tank to the bottle, ensuring that your resin supply remains clean and free from debris.
Maintaining a debris-free resin supply is crucial for achieving high-quality resin prints. Resin filters are designed to capture any impurities or particles present in the resin, preventing them from entering the bottle and contaminating the resin. This process ensures a smooth printing experience and minimizes the risk of print imperfections.
The Resin Filter set provides you with a generous quantity of 250 filters, ensuring that you have an ample supply for multiple resin transfers. Each filter is designed for easy handling and fits most standard resin transfer funnels. They are made with materials that are compatible with a wide range of resin types commonly used in 3D printing.
Using the Resin Filter set is a simple yet effective way to improve your resin 3D printing workflow. Avoid downtime and wasted resin due to impurities by incorporating these filters into your resin transfer process.
Efficient resin filtration during transfer from 3D printer tank to bottle
Quantity: 250 filters per set
Fits most standard resin transfer funnels
Captures impurities and particles, ensuring clean resin for printing
Minimizes the risk of print imperfections due to impurities

Designed for easy handling during resin filtration



Suitable for Various Resin Types: Compatible with a wide range of resin formulations
Incorporate resin filters for a more efficient resin 3D printing process
A must-have for maintaining print quality and reducing waste