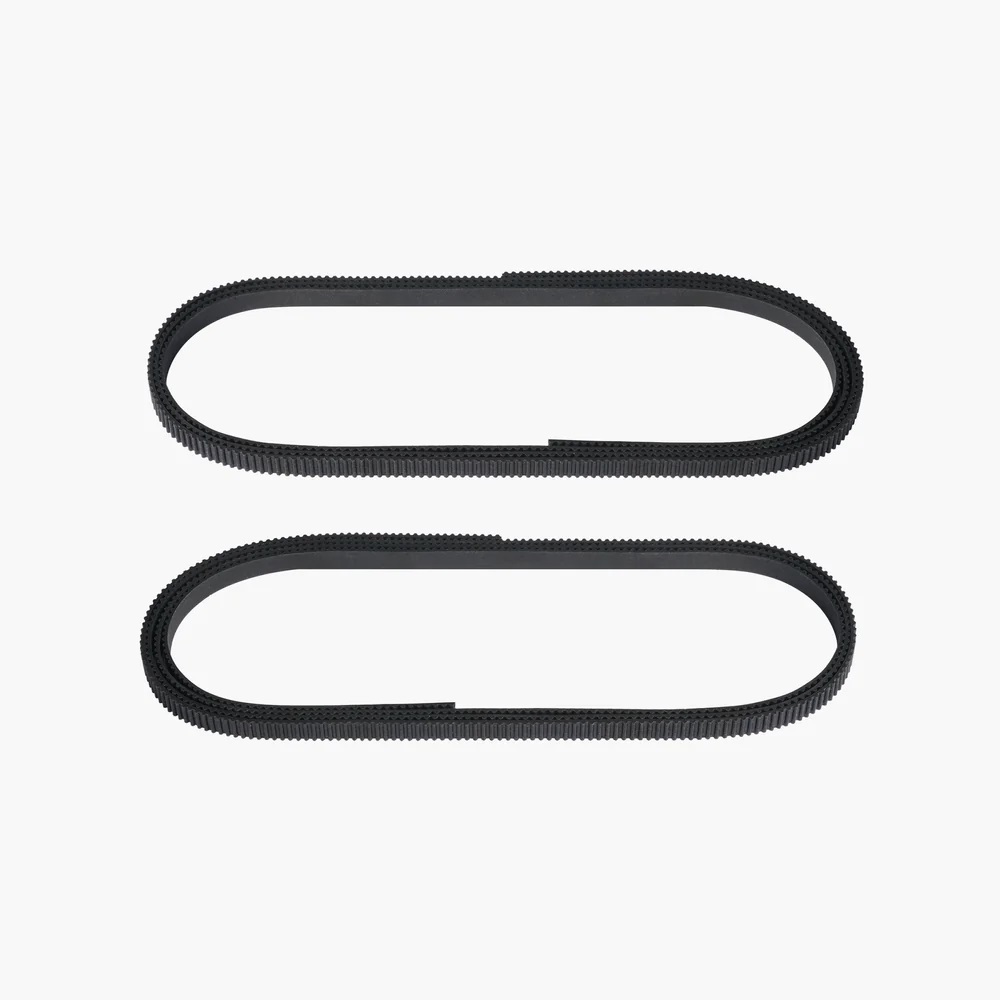 Bambu Lab X1 / P1P XY Belt
Kindly note Bambu Lab spare parts are exclusively available for X1C and P1S models acquired through authorized resellers. When completing your purchase, kindly ensure you provide the Bambu Lab serial number at checkout.
The XY belt is an open drive belt with a pitch length of 1442mm. Its main function is to transmit the motion of the motor to the tool head with high precision.
Compatibility:
Installation:
Learn more about the replacement of the XY belt for X1 series and P1 Series on Bambu Lab Wiki.
Product Specification:
Specification: GT2
Quantity: 2 pcs
Materials: Rubber, fiberglass
Length: 1442 mm
Package size: 70 x 90 x 12 mm
Package weight: 12 g