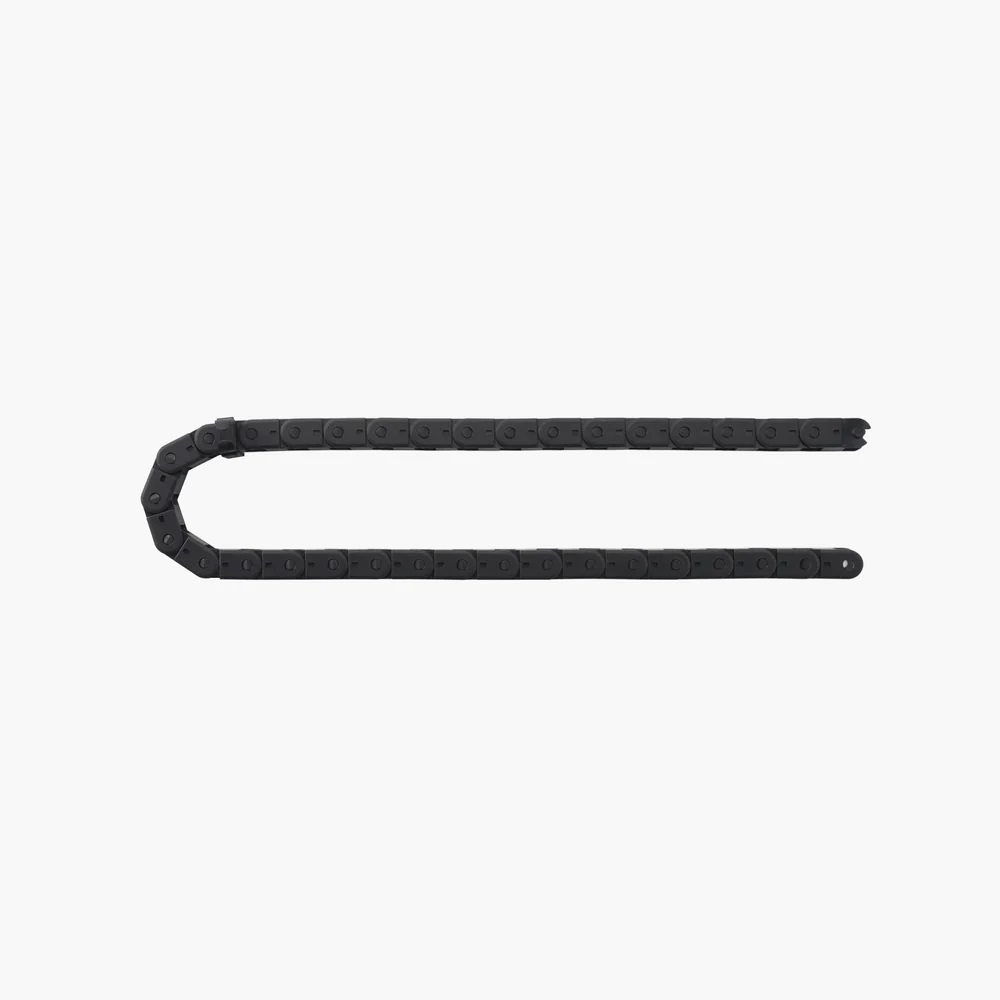 Bambu Lab P1P Cable Chain Assembly
Kindly note Bambu Lab spare parts are exclusively available for X1C and P1S models acquired through authorized resellers. When completing your purchase, kindly ensure you provide the Bambu Lab serial number at checkout.
With the cable chain assembled, the trajectory of the toolhead cable and feeding tube can be safely confined to the horizontal plane during printing.

It can also protect the toolhead cable and feeding tube from being damaged during repetitive bending as a result of motion.
Installation:

For X1 Series: Refer to Bambu Lab Wiki for installation instructions.
For P1 Series: Refer to Bambu Lab Wiki for installation instructions.

In the Box:

AP Board Cover * 1
Cable Chain * 1
PTFE Rubber Grommet * 1
Cable Bracket * 1
PTFE Pneumatic Connector & Collect Clip * 1

Compatibility:

Compatible with X1 Series, P1 Series

Product Specifications:

Material: Plastic, Silicone Rubber
Packaging Size: 300x125x53 mm
Color: Black
Packaging Weight: 160 g