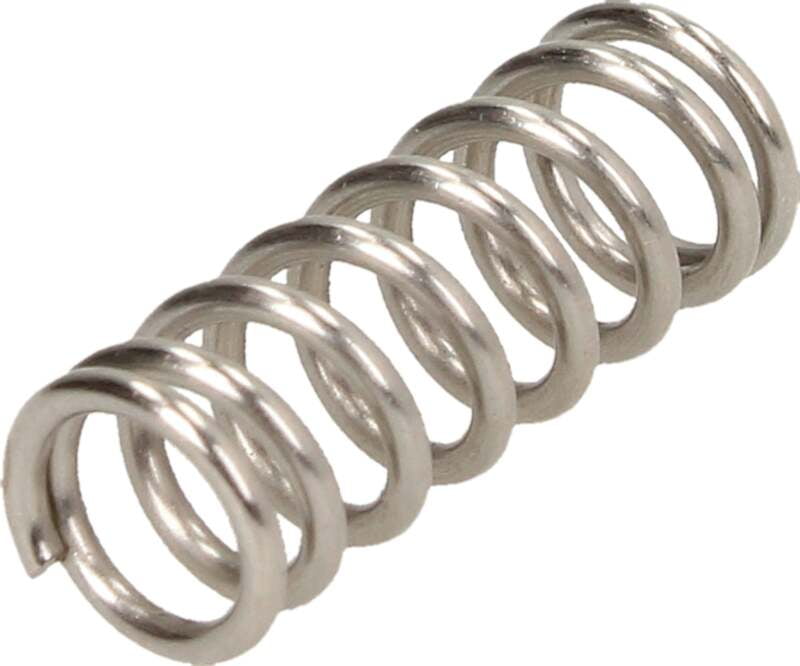 Extruder Spring
The Extruder Spring is a crucial component for consistent filament feeding in Creality 3D FDM printers. Specifically designed for compatibility with most FDM printers from Creality's product line, this original spring offers reliable performance and filament feeding. Its sturdy construction and precise dimensions ensure optimal 3D printing results by preventing filament slipping and reducing the likelihood of jams or interruptions during printing.

Product Name: Extruder Spring
Compatibility: Designed for use in almost all FDM printers from Creality 3D
Original Part: Genuine Creality 3D product, ensuring reliable performance and compatibility
Reliable Filament Feeding: Maintains proper tension for smooth and consistent filament feeding
Printer Upgrade: Enhance your 3D printing experience by replacing or upgrading your extruder spring
Sturdy Construction: Made with high-quality materials for durability and long-lasting performance
Easy Installation: Simple and straightforward installation process
Improve Print Quality: Minimize filament slipping and reduce the chances of filament jams for better print quality
Enhance Printer Performance: Ensure smooth and reliable printing with the authentic Creality 3D Extruder Spring.